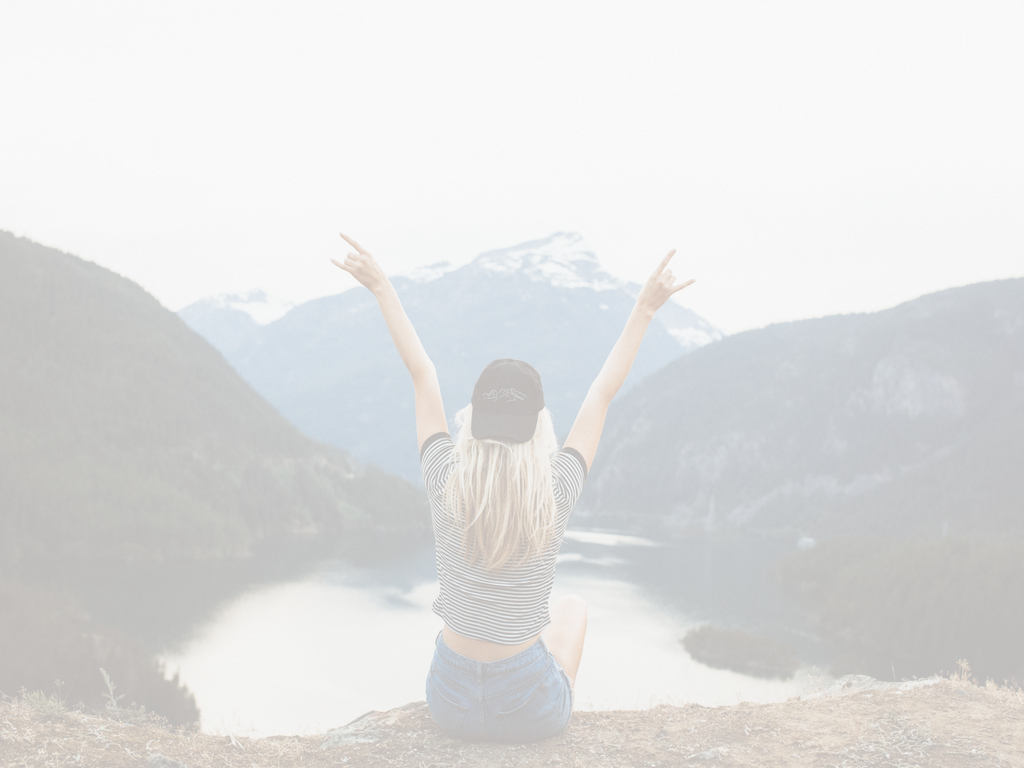 What DO YOU absolutely need In order TO CREATE a successful business that causes lasting impact?
If you can't tell the world who you are, what's unique about what you do and why your story matters while also clearly and compellingly communicating why you are the only one who your ideal client needs right now.....I'm sorry to say love, you're lacking a clear brand and it's going to be devastating to your bottom line AND the lifespan of that dream business of yours.
And, yes, your brand colors, logo, fonts plus the look and feel of your brand does matter but the deeper reason behind each of those things matters most and your unique, authentic message is what makes your brand sing!
The lack of a clear, confident and consistent brand foundation, identity and experience will leave you exhausted from fruitless effort and unfortunately... totally stuck.....
Introducing A NEW, Fun, Interactive Small Group Program That Will Stretch You Into Your Next Level of Authentic Impact This Summer
WEEKLY LESSONS + ACTIONABLE STRATEGY
Module 1: THE Personal Brand Profile
Get clarity on your mission, vision, values, strengths, personality and what to highlight inside your brand
Discover your "Why" Story and How it Influences Every Aspect of Your Brand
Create a One Page Internal "Cheat Sheet" that contains all the vital pieces of your brand messaging so that every time you put yourself out there it's consistent and compelling
Module 2: Your Core Offering and Who It's For
Clearly define and claim the niche you are THE go to person for
Learn how to research your target market and validate your ideas so that your core offer is magnetic
Get total clarity on who your ideal client is and why you are the BEST option out there for each other and create a irresistible sales page!
MODULE 3: Your Stand Out Messaging
Create a brand message that resonates and lands with your audience every single time
Find out what makes you unique, how to position yourself in your market and clearly communicate why only you can do exactly what you do
Create core messaging infused with your own personality and uniqueness plus define your value and how your brand will "give back"
Module 4: Your Visual vibe
Learn how your brand will evoke feeling through imagery that powerfully attracts your ideal client
Choose brand colors, fonts and accents that accurately reflect the deeper message and transformation inside your brand
Create a brand mood board and style guide so that moving forward your brand photoshoot and every graphic for your brand is on brand every single time
Module 5: Alignment and Consistency
Refine and integrate the work done so far so your brand message and style create a cohesive experience
Find your unique flow inside your message content, frequency and style so that it creates integrity and trust
Learn how to make sure your brand is a clear reflection of the level of value you bring so you don't miss any opportunities
MODULE 6: Systems for Success
Learn the crucial systems for success for your website, brand relationship building and marketing efforts
Decide how specifically your brand will add value and learn how to create unique and appealing free value that intuitively leads to paying clients (a.k.a. value based marketing strategy!)
Create an editorial plan and schedule that works for you and is consistent with your branding
Weekly Schedule
INTRODUCTIONS: 5/22/18
Brand Foundation:
MODULE 1: WEEK OF 5/28
MODULE 2: WEEK OF 6/4
Brand Identity:
MODULE 3: WEEK OF 6/11
MODULE 4: WEEK OF 6/18
INTEGRATION WEEK- 6/25
Brand Experience:
MODULE 5: WEEK OF 7/2
MODULE 6: WEEK OF 7/9
HOW DOES THE PROGRAM WORK?
The program begins on 5/22 with introductions!
For each module, the small group will meet over Zoom for 60 minute sessions
All sessions are recorded and uploaded into the private Facebook support group
The Facebook group will live forever, along with the recordings
The first 45 minutes will be ALL content with a 15 minute Q & A at the end of each session
If you need additional support, I will be in the private FB group daily to provide feedback and assist with any questions
You will have homework each week. Fun homework of course but I want to make sure you USE all the tools and resources to implement the new strategies that I am teaching you, so that you can see your brand transformation unfold.
Homework will be graded by myself personally! I will provide feedback and make sure you are getting clear with your vision.
The other members of the group will be there to support you and help keep you accountable
If there is anything that the group would like me to go over collectively, I will create mini live sessions inside of the FB group to answer questions and provide feedback
FAST ACTION BONUS: When you enroll into the program and purchase in full, before 5/17 at 3:30pm PDT you will receive a 1:1 60 minute session with me to help you get clear on your business goals and help you strategize your marketing plan so that you can skyrocket your growth! (and the below bonus)
48 HOUR POST-LAUNCH BONUS: Enroll into the program before 5/19 at 9pm PDT and purchase in full, you will receive free enrollment into Your Abundant Brand Website online course (detailed, simple step-by-step instruction on how to create a high-converting branded website. $197 value)!
Expand Your Brand EARLY ENROLLMENT
I cannot tell you the progress I have made just by getting into this branding state of mind.
Thank you so much for this! ~Shannon Thompson www.invadingmars.com
Extremely useful for gaining clarity and understanding in your entrepreneurship journey.
Nicolette takes a unique approach to discovering your passions and purpose. Extremely useful for gaining clarity and understanding in your entrepreneurship journey. We not only learned a ton about the direction of our business but also learned way more about ourselves than we would have ever imagined. Nicolette is an excellent teacher and we highly recommend her. - Kelan Kline www.thesavvycouple.com
Working with Nicolette has been so much fun; I can't thank her enough!
Nicolette has been an invaluable source of expert support. Her step-by-step personalized training videos, handouts and other resources, along with her guidance, are both intuitive and professional. With her friendly and comprehensive instruction, I have been able to create the perfect website to portray my message with consistency, clarity, and ease! Nicolette helped me to align my purpose and strengths to take my business to the next level" - Lilianna Deveneau, Resilience Coach www.lilideveneau.com
I feel so fortunate to have Nicolette guiding me on this journey both because this program was SO MUCH MORE than I thought it would be and because she took the time to help me through some overwhelming times.
"I have gained greater knowledge about branding and was able to develop my brand during this course. I will also use the information I learned during this course in the future of my business. Thanks Nicolette!!" ~ Brianne Pruitt www.hippiedippiemom.com
Hi, I'm Your Teacher, Nicolette!
Over the last 10 years I have had the pleasure of working for giant personal brand names, including NY times best-selling authors Deepak Chopra and John Maxwell, as well as amazing executive coaches, wellness coaches, personal development teachers and innovative start-ups. In 2010 I partnered in the creation of a successful online marketing company and have participated in multi-million dollar online product launches.
Now my mission is to give creatives like you the no-fluff shortcuts to using your unique gifts and talents to create a clear, branded web presence and a strategy to share it confidently so you can live a wildly abundant life while helping others thrive.
Expand Your Brand FAQ
1. Who is this program for?
Expand Your Brand is for the creative, authentic, heart-centered, early stage entrepreneur, business owner, or passionate professional individual who is ready to create a brand and business or take it to the next level. She is fully invested in making her vision become a reality, knows where she is headed but is looking for guidance in creating a clear, consistent and powerful brand. It's also for those desiring to connect and learn from a group of individuals on the same path. It's for you if you want a comprehensive plan that is incredibly easy to implement even for the non-techie type.
2. Who is this program NOT for?
Expand Your Brand is not for the entrepreneur that wants it all done for her. The program is detail oriented and meant to be used as a guide for YOU to create your perfect brand. It's not for anyone looking for a quick fix or simple strategy. I am giving you all the insider secrets that you can use over and over again to brand and rebrand yourself in a powerful, long term results-oriented, meaningful way but it is hands on and requires both your heart and mind.
3. What if I sign up and this course isn't for me?
Unfortunately, due to the live nature of this program, no refunds will be available. I will provide the best value and most up to date information, if for whatever reason you have any concerns, please email my team and I at info@nicolettestinson.com
4. Can you make any guarantees?
This program is the step by step process that I have used over and over to brand and rebrand my clients businesses. Everyone's perception of success is different and you get as much as you put into anything. For that reason I can't offer any guarantees with Expand Your Brand. If you do the work each week and make success your only option, you will have no issues seeing results from your brand transformation.
5. What if I can't make the training live?
No worries! It's always best to try to attend live to ask questions, however, all trainings are recorded and uploaded into the private group for you to rewatch at any time in the future. Plus there is daily support in the private Facebook group in case you have any questions about the recording.
6. How long is the program?
Expand Your Brand is officially 8 weeks long. There is 1 live intro session, 6 live training sessions for 6 weeks and 1 week in the middle of the training for catch-up and integration. There is also daily support available in the private Facebook group.
8. Do you offer payment plans?
Yes! See options above!
9. What software is required?
This program is for the not-so tech savvy entrepreneur, no fancy software required and most of my recommendations are free. You will need a Canva account. If you don't already have one, you can create a free account at www.canva.com. You may want to upgrade to the business account so that you have more flexibility and you are able to upload custom fonts and brand colors. Canva for business is $12 a month. They have a 30 day trial that you can use for the sake of this program but eventually, it is a great business investment. You will also need a Pinterest account. An email marketing service is also recommended.
10. Still have questions?
Please send us an email at info@nicolettestinson.com